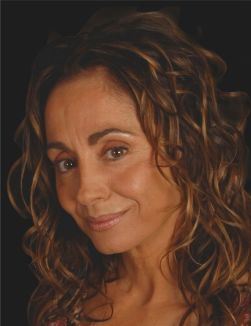 Sonja Ball
(misspelled as
Sonia Ball
in the
Toad Patrol
credits) is a Canadian actress, voice actress, songwriter, and singer. Her career in show business started when she was only eleven years old
[1]
[2]
 after making two appearances on the
Tiny Talent Time
show.
[1]
 She has since worked for over a hundred video productions, including commercials, documentaries, and video games.
[3]
 Sonja is also a member of
ACTRA
.
[2]
Early life
Born in Montréal in 1956,[4] Sonja went to the Howard S. Billings Regional High School[4][5] in her early years and later spent one year studying at the University of Liverpool (Rathbone Theatre).[1] She had her first and only son in 1979 and lived in Hemmingford, Québec, between 1990 and 1995.[1] She currently lives with her partner, Roger Sarazin.[1][6]
Career
Acting and voice acting
Although she had already performed voiceover jobs for commercials and radio shows, Sonja was brought into the voice acting business by a musician from one of her bands.[1] Impressed by her vocal skills, he suggested she auditioned for television,[1] which pushed Sonja's voice acting career to officially begin in 1987 with Ovide and the gang.[7] She has accumulated numerous roles since then, able to cover age ranges from newborn to elderly and for both male and female characters.[1][2] Her versatility makes her very prized in the industry, which allowed her to live off of her voice acting for more than two decades.[1]
Bewteen 1990 and 1995, Sonja performed with the Hemmingford Shoestring Theatre.[1][3] She has also played a small role in two live-action productions, My Lovely Bank (1982) and FORD: The Inspiring Story of Henry Ford (2005).[3][8]
Songwriter and singer
Sonja has been singing all throughout her life, from her childhood to this very day. She has performed with many bands, including Suzy Q, which recorded the hit single "Can't Live Without Your Love" in 1986 (#10 on the US Billboard dance charts and #1 for a month in the UK).[1][2] During her time as a voice actress, Sonja has also sung the opening theme of various animated series she has worked on, including Adventures of the Little Koala (1984), Ovide and the Gang, and Wimzie's House (1995).[7] She currently actively performs in a band called Sonja Ball and the Chain (sometimes shortened to Ball and Chain) with Roger Sarazin on lead guitar, Craig Miller on harmonica and as backup vocalist, Eddie Divine on keyboards, Carl Rohf on bass, and John McCulkin on drums.[4][9][10]
Animated roles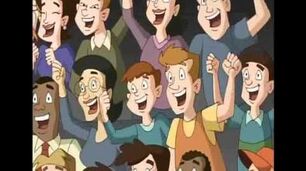 Toad Patrol
Others
The Legend of Sarila

(2013) - Kimi

Yummy Gummy Search for Santa: The Movie (2012) - Gummibar
Ludovic (2009) - Ludovic
Fred's Head (2008) - Madame Butterfly / Boon Mee
Doggy Day School (2008) - Lucas / Suki
Gofrette (2007) - Gofrette
My Goldfish is Evil (2006) - Beanie / Standford / Nanna
Martin Morning (2006) - Additional voices
Spookley the Square Pumpkin (2005) - Spookley the Square Pumpkin
Walter & Tandoori (2005) - Female voices
Tupu (2005) - Various voices
Yakari (2005) - Braid Night
Postcards from Buster (2004) - Jane Read
Arthur's Halloween (2004) - Jane Read
Pinocchio 3000 (2004) - Pinocchio
Creepschool (2004) - Elliot Kaufmann
Dragon Hunters (2004) - Jennyline
Tripping the Rift (2004) - Additional voices
Woofy (2004) - Bobby
Penguins Behind Bars (2003) - Oily Doily Valdeez
Ludovic: Magic in the Air (2002) - Ludovic
Glasses (2001) - Norbert
Sagwa, the Chinese Siamese Cat

(2001) - Nai-Nai

Inuk (2001) - Sedna
Ludovic: Visiting Grandpa (2001) - Ludovic
For Better or for Worse (2000) - Additional voices
Arthur's Perfect Christmas (2000) - Mom / Quackers
Lion of Oz (2000) - Additional voices
Heavy Metal 2000 (2000) - Kerrie
Mega Babies (2000) - Buck
Ludovic: A Crocodile in My Garden (2000) - Ludovic
Mona the Vampire (1999) - Madge Bryerson
Rotten Ralph (1999) - Mom
Ludovic: The Snow Gift (1998) - Ludovic
The Country Mouse and the City Mouse Adventures (1998) - Additional voices
Kit & Kaboodle (1998) - Heckaddy / Fluff
Princess Sissi (1997) - Anita
How the Toys Saved Christmas (1996) - Jingles
The Magical Adventures of Quasimodo (1996) - Angelica
Arthur (1996) - Jane Read / GPS Voice
Wimzie's House (1995) - Wimzie
The Busy World of Richard Scarry (1994) - Huckle Cat
David Copperfield (1993) - The Cheesemonster
Gulliver's Travels (1992) - Fosla
The Legend of White Fang (1992) - Various characters
Bush Baby, Little Angel of the Grasslands (1992) - Jackie's Mom, Sally
The Real Story of Happy Birthday to You (1992) - Olivia
The Legend of the North Wind (1992) - Ane
Kitty Cats (1992) - Tango
Young Robin Hood (1991) - Will Scarlet
A Bunch of Munsch (1991) - Various voices
C.L.Y.D.E. (1991) - Additional voices
Madeline in London (1991) - Nicole
Madeline and the Gypsies (1991) - Nicole / Gypsy
Sanban's Adventures of the Little Mermaid (1991) - Marina / Hedwig
The Littl' Bits (1990) - Browniebit / additional voices
Madeline and the Bad Hat (1991) - Nicole
Madeline's Rescue (1990) - Nicole / Marie
Madeline's Christmas (1990) - Nicole / Marie
Samurai Pizza Cats (1990) - Polly Ester / Mama-san / various voices
The Little Flying Bears (1990) - Various voices
Ovide and the Gang (1987) - Various voices
Awards
Trivia
Sonja Ball's first name is sometimes misspelled as Sonia or Sonya.
Sonja is represented by the Reisler Talent agency in Montréal, Québec.[2]
One of Sonja's hobbies is going hiking.[3]
Sometime during her career, Sonja was a professional horse hoof-trimmer for six years and a horseback riding instructor.[3]
See also
References