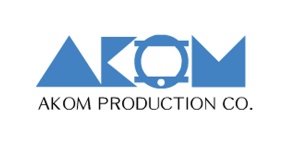 AKOM is a Korean company that worked on the first season of Toad Patrol.
Production sheet
Style: 2D digital animation
Format: 26 half-hour episodes TV series (13 episodes)
co-production: ToadBag Production Inc. (Canada)
synopsis:
the story is about a group of eight young "Toadlet" siblings and their struggle for survival in the Great Forest. They are late born and missed the great migration. Unable to figure out what to do, they are greeted by a wandering Toad safe named Mistle Toad. He tells them about their duty that they have to find the Fairy Ring to reach their journey's en "Toad Hollow", a giant haven and home to many Toads. Fairy Ring is a gateway to enter Toad Hollow. Our Toad Patrol starts their journey, and along their journey, every memeber of the group develops a special skill which they use to contribute to the group's survival. [1]
References